Parking
On Sunday Mornings, members and visitors are permitted to park in the PriMed parking lot across Perry St. If the parking lot is full, please find a space along Perry St in a manner that least affects the residents.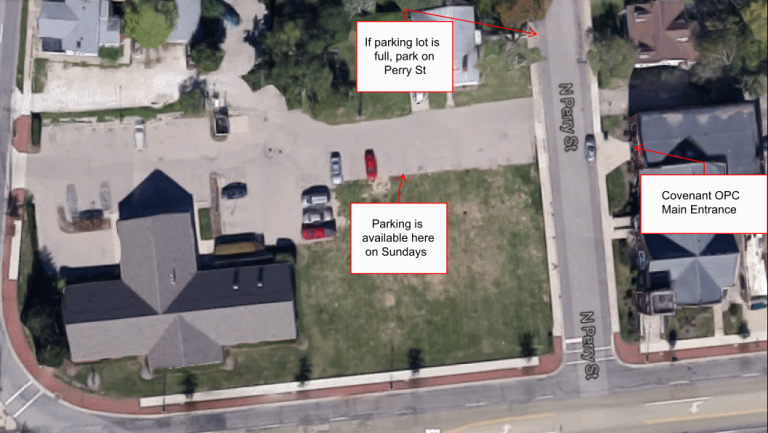 What are the services like?
We hear the Bible, pray, sing hymns, give for the work of the church, hear a sermon based on the Bible, and celebrate the Lord's Supper together.
How long are they?
Our service usually lasts about 1 hr and 15 minutes.
What is your style of worship?
Our service is traditional and joy-filled, in the spirit of the Reformation.
What is the typical attire?
We strive to dress in a respectful and modest manner consistent with entering the presence of a holy God.
Is childcare available?
Yes.